Group Introduction
Group Introduction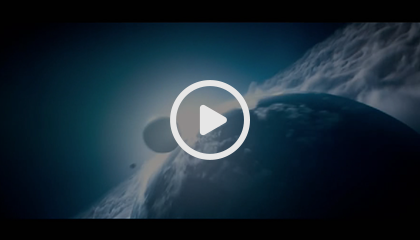 Founded in 2003, Zhongrong Xinda Group Co., Ltd. is an international large-scale conglomerate with energy chemical industry, financial investment, logistics clean energy and mineral resources development as its main works. The Group is headquartered in Qingdao, China. In 2017, the total assets of the Group reach 157.8 billion yuan, the net assets reach 91 billion yuan, operating revenues reach 75.3 billion yuan and net profits reach 3.5 billion yuan. The long-term credit rating of the group is rated AAA and the financial industry is rated AAA. Staying among the top 10 national logistics enterprises, its independent coking enterprise capacity is among the highest production capacities nationwide, and its on-ferrous metal mineral reserve lists top position in the world.
  Zhongrong Xinda owns many ownership companies, in which include Shandong Coking Group, Zhongrong Financial Holding Group, Shandong Logistics Group, Zhongrong Xinda (Qingdao) Mineral Resources Co., LTD.. Now it has a staff of 11,000 people, among which more than 5500 are senior management and professional and technical personnel.
  The Group is a Vice President Company in China Logistics & Purchasing Federation, a Vice Chairman Company in China Commercial Logistics Standardization Action Coalition, a Vice President Company in China Coking Industry Association, a President Unit in Shandong Provincial Logistics and Transportation Association, an Executive Chairman Unit in Shandong Logistics Park (Enterprise) Connectivity Cooperation League and a President Unit in Shandong Provincial Coking Industry Association. It ranks 230 in China's top 500 companies, 53 in the private enterprises nationwide and 20 in Shandong Provincial Top 100 Enterprises as well as 6 in Shandong Provincial Private Enterprises.
  It has participated or held in 5 banks and 1 insurance company.
  The logistics clean energy sector owns a special railway line, 100,000-ton bulk cargo terminal, 50,000-ton oil terminal, port-surrounding logistics park, and 10,000 various logistics transport vehicles. It operates more than 200 oil and gas comprehensive energy stations and owns more than 500,000 cubic meters of oil storage capacity.
  It has gold, copper, cobalt and iron polymetallic deposit in Pongo, Peru. A total area of 263 square kilometers with 39 mineral rights is under control, with a possible ore of 10 billion tons of iron, 11 million tons of copper, 750 tons of gold